Problem Solve Specialist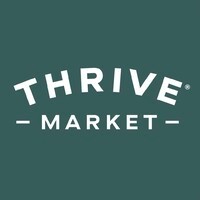 Thrive Market
Reno, NV, USA
Posted on Friday, May 19, 2023
ABOUT THRIVE MARKET
Thrive Market was founded in 2014 with a mission to make healthy living easy and affordable for everyone. As an online, membership-based market, we deliver the highest quality healthy and sustainable products at member-only prices, while matching every paid membership with a free one for someone in need. Every day, we leverage innovative technology and member-first thinking to help our over 1,000,000+ members find better products, support better brands, and build a better world in the process. We recently reached a significant milestone by becoming a Certified B Corporation, making us the largest grocer to earn this coveted qualification.
THE ROLE
At Thrive Market, we have fun, we love what we do and it shows by our expansive growth. Our Thrivers are the backbone of our success.
With the continued growth of our Fulfillment Center in Reno, NV, we have some exciting employment opportunities. Come experience all that we offer and Thrive along with us!
We currently have an opportunity for a highly motivated team player as a Problem Solve Specialist. This position is responsible for all assigned tasks relating to inventory control, including maintaining inventory counts and communicating inventory needs and status to our fulfillment and operations teams.
Current Schedule:
Monday – Thursday, from 5:30 AM - 4:00 PM (4/10's)
RESPONSIBILITIES
Conduct pack replacements to complete orders
Support all functions of outbound
Problem solve why an order would not process and ship
Apply and ensure compliance with inventory processes and procedures
Stow, scan, pick, pack, load, unload, inspect and audit all with safety, care and speed
Perform other duties as assigned with the flexibility to rotate to other departments and work extended hours as necessary to support the business
Consistently meets established performance standards for the role, including (but not limited too), safety, quality, productivity, and teamwork
Accurately read labels on products, product containers and packages, and follow electronic and/or paper order picking details
Must be able to lift items weighing 1 to 50 pounds
Must be able to stand/walk for 8 to 12 hours a day
Must be able to bend and/or squat to get to product(s) in lower picking levels and must be able to reach at, or above shoulder level to get to product(s) located in the higher picking locations
Must have adequate hearing to hear warnings from powered vehicles, emergency alarms, and announcements
May perform other duties as requested by the Supervisor or other functions of the operation as needed to ensure a quality experience to our members
May be exposed to fumes and odors on occasion
QUALIFICATIONS
High School Diploma or GED Equivalent
Preferred, 2-year degree in logistics or inventory management
Ability to physically count and move products on shelves, racks, and pallets
Ability to read and interpret documents such as inventory reports, operating procedures to ensure inventory is audited and accurate
Ability to effectively communicate both verbally and written
Must be able to safely operate all powered equipment (forklift, electric pallet jacks, manlift)
BELONG TO A BETTER COMPANY
Comprehensive health benefits (medical, dental, vision, life, and disability)
Competitive pay + equity
Multiple work schedules available
Opportunities for advancement. We have programs that will start you on a path and train you along the way
Coverage for Life Coaching & Therapy Sessions on our holistic mental health and well-being platform
Free Thrive Market membership and discount on private label products
Casual atmosphere and great people to work with

We're a community of more than 1 Million + members who are united by a singular belief: It should be easy to find better products, support better brands, make better choices, and build a better world in the process.

Feeling intimidated or hesitant about applying because you don't meet every requirement? Studies prove that women and people of color are less likely to apply for jobs if they do not meet every single qualification. At Thrive Market, we believe in building a diverse, inclusive, and authentic culture. If you are excited about this role along with our mission and values, we sincerely encourage you to apply anyway! As the great Los Angeles King Wayne Gretzky said, "You miss 100% of the shots you don't take." Take the shot!

Thrive Market is an EOE/Veterans/Disabled/LGBTQ employer

At Thrive Market, our goal is to be a diverse and inclusive workplace that is representative, at all job levels, of the members we serve and the communities we operate in. We're proud to be an inclusive company and an Equal Opportunity Employer and we prohibit discrimination and harassment of any kind. We believe that diversity and inclusion among our teammates are critical to our success as a company, and we seek to recruit, develop and retain the most talented people from a diverse candidate pool. If you're thinking about joining our team, we expect that you would agree!

If you need assistance or accommodation due to a disability, please email us at eoe@thrivemarket.com and we'll be happy to assist you.

Ensure your Thrive Market job offer is legitimate and don't fall victim to fraud. Thrive Market never seeks payment from job applicants. Thrive Market recruiters will only reach out to applicants from an @thrivemarket.com email address. For added security, where possible, apply through our company website at

www.thrivemarket.com

.

© Thrive Market 2023 All rights reserved.