Clean Energy Project Associate (Locations: South Carolina, Washington DC, and Pennsylvania)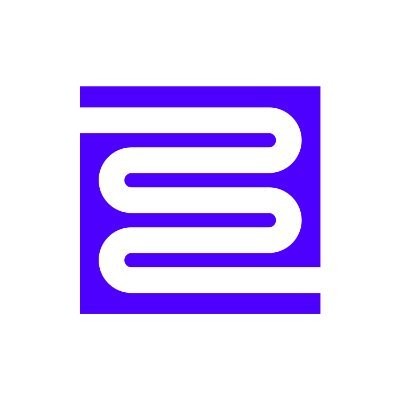 BlocPower
Atlanta, GA, USA
Posted on Sunday, February 5, 2023
BlocPower
is a clean energy leader creating smarter, greener, healthier buildings for all by reducing the barriers to money-saving, quality-of-life-improving green building upgrade. We provide engineering, financing and project implementation services for our clients, with a special focus in historically left out communities across the country. These communities, and their buildings, are underserved by traditional energy services companies because they are considered too small, too costly, or too risky. Our portfolio of projects include houses of worship, schools, non-profits, small businesses and multifamily buildings. Through our work, we save our clients money, reduce greenhouse gas emissions, improve health and create local employment opportunities.
At BlocPower, we value our mission. We are trusted advisors that get things done for our customers by using data to make the right decisions. We support and expect excellence from our team members. We treat both our customers and ourselves with care and respect.
As our work is centered around systematically disenfranchised communities – including people of color, people from working class backgrounds, women and LGBTQ people – we strongly encourage applications from people with these identities or who are members of other marginalized communities.
What You'll Do:
We are seeking a motivated and dedicated Clean Energy Project Associate for a one-year building decarbonization campaign. The ideal candidate will have at least 1 cycle of grassroots organizing and a strong desire to expand organizing skills.
Responsibilities
Develop strategic partnerships with community leaders to organize city-scale decarbonization efforts.
Recruit, train, and supervise teams of volunteers, community-based organizations and other stakeholders in support of decarbonization programs.
Build relationships with building owners, real estate developers, community partners, local and state elected officials, faith leaders, in order to establish and maintain community advisory boards.
Develop expertise in clean energy and electrification technology as well as state and federal incentives, in order to educate and inform building owners and community stakeholders about the importance and accessibility of building decarbonization
Plan and execute outreach and community-building events, as well as technical workshops for decarbonization project implementation partners.
Complete data analysis and develop and execute tactical and marketing plans for outreach strategies using target household data sets and pollution data sets.
Qualifications
A passion for addressing climate crisis and a strong desire to take action
Grassroots organizing experience
Willingness to travel as needed
Strong leadership, organizational, political, policy, financial, and environmental impact assessment skills
Grit and determination to persevere in a challenging environment
Access to reliable transportation
What You'll Get from Us
Competitive Compensation: $50k-65k
Benefits: Health, Dental, Vision, 401(k) benefits, OneMedical membership (depending on geographic availability), Unlimited PTO, Parental Leave
This is a unique opportunity to work in a rapidly growing, fast-paced organization with a seasoned management team. We offer a casual work environment with our head office located in Brooklyn, NY, though we are working remotely for the foreseeable future. We offer competitive compensation, a comprehensive benefits package, and an opportunity to learn and grow in a leading-edge environment.
If you are highly motivated, energetic, and seek the challenges; rewards of supporting a great product, serving customers, and reaching your potential, we would like to hear from you.
This job description is not intended to be a comprehensive list of the duties and responsibilities of the position. The duties and responsibilities may change without notice.
BlocPower™ provides equal employment opportunities(EEO) to all employees and applicants for employment without regard to race, color, religion, sex, national origin, age, disability or genetics. In addition to federal law requirements, BlocPower™ complies with applicable state and local laws governing nondiscrimination in employment in every location in which the company has facilities. This policy applies to all terms and conditions of employment, including recruiting, hiring, placement, promotion, termination, layoff, recall, transfer, leaves of absence, compensation and training.
BlocPower™ expressly prohibits any form of workplace harassment based on race, color, religion, gender, sexual orientation, gender identity or expression, national origin, age, genetic information, disability, or veteran status. Improper interference with the ability of BlocPower™ employees to perform their job duties may result in discipline up to and including discharge.