OB/GYN Certified Medical Assistant (Maternity Navigator)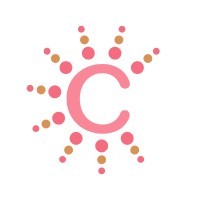 Cayaba Care
High Bridge, NJ, USA
Posted on Tuesday, November 21, 2023
About Cayaba Care
Our mission is to improve outcomes in underserved communities by reimagining how maternity care is delivered. Our team is focused on building technology-enabled solutions to deliver holistic, home-based clinical and non-clinical maternity services.
To learn more about Cayaba Care, please visit www.cayabacare.com.
About the Job
We are seeking a Maternity Navigator to join the Market Operations Team in Newark, NJ reporting to the Practice Manager in Philadelphia.
What You'll Do
As a Cayaba Care Maternity Navigator, you will carry out in-home prenatal and postnatal visits in Montgomery County to deliver services, you will be supported by a multidisciplinary team via telemedicine.

Be the point of contact for patients and be the clinical liaison to the Cayaba Care multidisciplinary team of nurse practitioners, nurses, social workers, and therapists.

You will play an essential role in patient outreach, patient/family engagement, delivering pregnancy health education, and assisting patients in navigating the complex healthcare systems.

You will serve a role in community education and engagement. This will include, but not limited to, the following:

Visiting OB/GYN practices located within assigned hubs to provide educational and marketing materials

Representing Cayaba Care at community establishments such as markets, shopping centers, laundromats, etc to drive awareness and referrals

Mailing postcards and other marketing materials to existing and potential Cayaba Care members

Be available and present for in-person training and educational events

Here is how your success will be measured:

Maintain a patient panel size of at least 50 patients

Complete at least 1 in-home visit per month per patient within assigned hub

Ensure two-way communication with patient/family via systems such as Welkin and RingCentral and Weave

Complete all patient care documentation and tasks within 24 hours of encounter

Participaction in Cayaba Care community engagement events
Who You Are
You are an active listener, display empathy, and respect.

You demonstrate an interest in addressing community needs as well as an understanding of community resources.

You are able to motivate, navigate the social service system, and advocate for others.

You are able to work independently or as part of a team.

You are able to do home visits
Our Cayaba Care Values:
Healthcare is Human:

We partner with the communities we serve to address the unique needs of our patients and support whole person care.

Pursue Excellence:

We earn & build trust with our patients, partners, & each other by striving for excellence without compromising our standards.

Uplift:

We elevate and center underrepresented voices.

Embrace Innovation:

We are creative & resourceful in getting things done.

Together, not alone:

Moving maternal healthcare forward is a shared responsibility that we all care deeply about.
Required Credentials
High School Diploma or equivalent

Current national certification such as RMA, CCMA, or NCMA and CPR Certification

8+ year experience as CMA, OB experience

Valid unrestricted driver's license

Working car with active insurance coverage
Preferred Credentials
Other OB certifications and interests (i.e. doula, lactation consult)

Home care and community health experience

Fluent in Spanish

Doula Experience
What You'll Get
Salary plus goal based incentives

Maternity Navigator Training

BLS Recertification

Tuition Reimbursement

Mileage reimbursement to Patient locations

Paid Time Off

Medical and Dental benefits

401K (unmatched)

An opportunity to work from home 1-2 days a week
In order to successfully work remotely, supporting our patients and providers, we require a minimum of 5 MBPS for Download Speed and 3 MBPS for the Upload Speed. This should be acquired prior to the start of your employment. The best measure of your internet speed is to use online speed tests like https://www.speedtest.net/. This gives you an update as to how fast data transfer is with your internet connection and if it meets the minimum speed requirements. Work with your internet provider if you have questions about your connection.