Sales Development Representative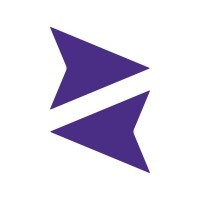 inDinero
Sales & Business Development
Philippines
Posted on Wednesday, September 13, 2023
Position Overview:
A Sales Development Representative (SDR) plays a crucial role in generating and qualifying leads, nurturing relationships, and contributing to the overall sales pipeline. They are responsible for identifying potential customers, initiating contact, and guiding prospects through the early stages of the sales process.
As a SDR, you will play a critical role in driving revenue growth by identifying and engaging potential customers. Your ability to effectively qualify leads and lay the groundwork for successful sales interactions is essential for the success of the sales team and the organization as a whole.
Responsibilities:
Lead Generation:

Research and identify potential leads through various channels such as cold calling, email campaigns, social media, and inbound and outbound inquiries.
Create and maintain a database of prospective customers.
Collaborate with marketing to drive lead generation initiatives.

Prospecting and Outreach:

Initiate contact with leads through outbound calls, emails, and social networking platforms.
Contact potential commercial clients based on a predetermined and identified internal list.
Qualify leads by assessing their needs, budget, timeline, and decision-making process.
Schedule appointments or product demonstrations for the sales team.
Relationship Building:

Build rapport with leads and nurture relationships through ongoing communication.
Understand the prospect's pain points and challenges to effectively position the company's products or services as solutions.
Deliver compelling presentations to showcase the value of Indinero's products and services.

Sales Support:

Provide information and answer inquiries about the company's offerings.
Collaborate and support internal teams to tailor solutions according to client requirements and ensure smooth service delivery.
Participate in ongoing internal sales team meetings.

Data Management:

Maintain accurate and up-to-date records of lead interactions and progress in the CRM system (HubSpot).

Sales Metrics:

Meet or exceed key performance indicators (KPIs) such as call quotas, conversion rates, and lead quality.

Training and Self-Improvement:

Stay up-to-date with industry trends, product knowledge, and sales techniques.
Continuously refine and improve sales strategies and communication skills.
Bachelor's degree in business, marketing, or a related field is preferred.
Proven experience in sales in an accounting company is an advantage.
Excellent communication skills, both written and verbal.
Strong interpersonal skills and the ability to build rapport quickly.
Persistence, resilience, and a positive attitude.
Goal-oriented with a focus on achieving targets.
Proficiency in using HubSpot and other sales tools.
Basic understanding of the product or service being sold.
Willingness to work independently and as part of a team.
Adaptability and the ability to thrive in a fast-paced environment.
Work from Home
Equipment provided
Retirement Benefits
HMO
Paid Time Off (Vacation, Sick & Public Holidays)
Family Leave (Maternity, Paternity)
Training & Development
Wellness Resources